32 Bloggers Reveal their Favorite Site Building Platform and Share their Best Tips to Stand Out
For anyone looking to make a website and run an online business though questions come into mind.
Giving you the right answer isn't that easy. As each business person has different needs and project requirements. So I have asked my partner – Codrut Turcanu – to interview some of the savvy minds on blog building and site creation. We wanted to get their vision on this question:
Which is your favourite site building platform - why – and what suggestions do you have for a beginner looking to create his first online property and stand out?
Favourite site building platform – as voted by 32 experienced bloggers:
Read on to discover each blogger's view on the topic. Enjoy the insights and feel free to share the post with others. Thank you and keep coming back for more content like this!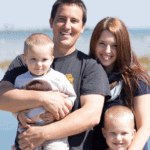 Donnie Law – DonnieLaw.com – Twitter
You can't go wrong with WordPress. It's the standard in the industry and is incredibly flexible if you're willing to learn a little CSS.
For someone brand new with no technical knowledge or desire to learn I would recommend SquareSpace.
Suggestions for bloggers looking to STAND out:
It all starts with writing. Audio, video, images, etc.. are all great but none of that matters if you can't build an audience through useful blog posts. You need to be as helpful as possible to your readers, that's the only way to build an audience. Block out all the noise (seo, social media, audio, video) when first starting and focus on writing.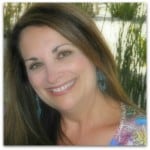 Carole Burkhard – TootSweet4two.com – Twitter
My favourite site building platform is WordPress (.org). When doing the initial research about blogging and how to become a blogger,I visited hundreds and hundreds of sites in my niche (maybe even a thousands).
Anyway, knowing from the beginning that WordPress.org was what I wanted and needed for success, eliminated much angst as my blog has grown. I can't tell you how many bloggers in my niche have migrated from Blogger to WordPress.org and wished they started with WordPress.org from the beginning!
My advice for beginning bloggers:
Just do it! Don't wait until you feel that you are ready. You will never be ready, if you wait. There is so much to learn and if you have no background in blogging, operating a website, building or designing a website, HTML, coding, SEO, etc.
Bottom line: Love what you do, make time in your life to commit to the process, do it with passion, never stop learning and researching, stay focused and stay the course. Success will follow.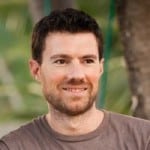 Dan Norris – WPCurve.com – Twitter
WordPress of course. It's the most popular content creating platform in the world, it's opensource, free and there are millions of people and plugins around the world to help you easily extend your site.
My advice would be to make sure you create content that people care about. The 3 pillars I would look at are either make content (1) useful, (2) contrarian in some way or (3) emotionally-appealing in some way.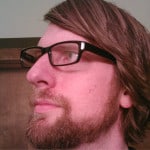 Daniel Johannes – ALittleSliceOfThePie.com – Twitter
I love WordPress! Not only is it open source, but it's constantly updated. This means increasing functionality. If there is anything WordPress can't do, there is likely a plugin for it (or will be soon!).
The most important thing is to know your audience. Know who they are, what they need, where they are at in life and what things they care about, talk about, ask about and share about. Your blog, website or store is not actually about you, it's about them.
Know your audience:
With my physical product websites, I target middle class American families and get into their world. People are craving connections with others who actually care and get to know them. Be personal! Whatever niche or market you're targeting, the days of throwing a website up and hoping for traffic are gone. Know your audience and meet a need.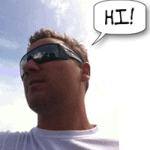 Darrel Andrews – MlmBarracks.com – Twitter
WordPress is, by far, the best site building platform.
Here's why:
SEO: Search engine traffic is the best form of traffic that you can possibly get. It's advertising being looked at by people who are already interested, as oppose to interrupting advertising, where you're interrupting somebody, trying to get them interested.
With WordPress, you can easily set up and optimize your site for SEO, without having to be tech savvy or a programmer.
Conversion: Getting traffic to convert is another important piece to the puzzle. What good is traffic if it doesn't convert?
Loading times, typography, style, layout, design etc, are all things that are important to your site's overall conversion rate. With the flexibility of WordPress (and with a good theme), you can easily customize your site to make it stand out and improve your overall conversion rate.
Getting started is also easy and inexpensive: (1) Come up with a domain name, (2) Create a hosting account, (3) Install WordPress, (4) Choose a good theme.
Overall, I wouldn't go spending your time and effort on those free platforms, such as Blogger, Weebly, Wix, Webnode etc..
Either go hard or go home.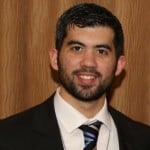 Jeffrey Romano – WpLightHouse.com – Twitter
My favourite site building platform is the WordPress open source platform. The main reason for this is because of the amount of quality support and resources that are freely available to the community of users.
Somebody without any knowledge about building websites can learn how to build effective websites within a few months. That's what I did when I was starting out. A beginner should find a simple & well-supported WordPress theme, that is appropriate for the message to be communicated, and configure that appropriately.
Although design and added functionality are important, a beginner can still stand out online with non-technical skills, like offering valuable resources and networking online.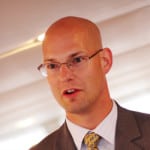 Jon Dykstra – FatstacksBlog.com – Twitter
WordPress because with plugin development it's very versatile including many (tens of thousands) of designs to use.
For beginners I suggest to not get too hung up about making a first site perfect and instead just get it up and running and improve over time. The best way to learn is to actually build and launch instead of tweaking endlessly without actually going live.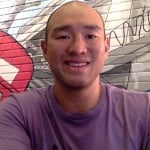 Johnny FD – JohnnyFD.com – Twitter
Everyone uses WordPress, except me. I don't believe in wasting my time or money just because web developers are used to using it. For all of my eCommerce and dropshipping stores I use Shopify because they directly make me money.
To stand out as a beginner, don't worry about beautiful themes or graphics, worry about putting out great content. I have one of the ugliest blogs in the entrepreneurial scene but I have a great story to tell and my visitors always learn something whenever they come to my site, which brings them back for me. Lastly, do what you do best. If you are comfortable on camera or behind camera, add videos to your website. If you are comfortable speaking, start a podcast. If you like writing, write. Just do what you do and stop worrying about what others are doing.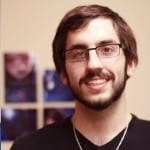 Josh Tasman – FrugalHack.me – Twitter
I've tried using Squarespace and Tumblr in the past, but neither of them can compete with WordPress. WordPress offers thousands of free themes and plugins available that give you the tools and ability to customize blog or website in any way you choose. Starting a blog is a big step, but WordPress makes it significantly easier.
If you plan on making that step, I highly suggest doing it as a hobby – at least to start. Starting a blog solely for the money is never a good way to go. You should focus on your content first and foremost to attract readers. Once you have a decent reader base, then you should start thinking about profiting from your hard work.
So, how do you stand out in your niche to attract that reader base? Find out what people are searching for in your niche and write about it.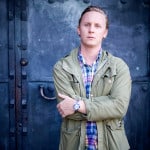 Mikael Uusitalo - Cubicledropout.com – Twitter
I would go with WordPress, always. Reason behind that is really simple. It's the most well-rounded and supported CMS out there. It's robust in its own and with it's always growing community of themes, plugins, spin-off services and education/tutorials there is almost nothing a beginner or anyone else can't do with it.
It's a great stepping stone for anyone that has a bigger vision than just a blog, it can be with you all the way. As a beginner you will easily find a theme and a setup that will help you get going and as you get more comfortable and add skills you can progress.
My number one tip when launching your first property is to take it step by step.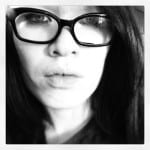 Levan Wee – MyWifeMakes.com – Twitter
I'm a huge advocate of the WordPress.org site creation / blogging platform. First, it's free with most domain purchases, which is always a plus. Second, WordPress is very highly customizable through a mind-boggling number of plugins and gorgeous themes. Beginner bloggers will have no problems setting up social media sharing buttons, polls, ads, commenting systems, and so on. Third, WordPress is SEO friendly right out of the box (though some tweaking is necessary). Fourth, there is a huge online community of helpers who will gladly assist any beginner with working through any bugs and errors he/she may encounter. All these strengths of WordPress are key to creating a site that stands out from the pack!
In fairness, WordPress can feel a little unwieldy at times – the interface, for example, is a bit clunky and menu-intensive. However, WordPress is also one of the most feature-packed and powerful site creation tools around, specializing but not limited to the creation of blog sites. Beginners should not settle for anything less!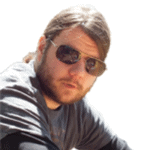 Philip Kleudgen – RestaurantCoverings.com – Twitter
My favourite site building platform is definitely WordPress. I'm talking the self-hosted version, of course.
I like it because it's free to set up, almost all hosts support it and you can customize the heck out of it. No matter if you're a beginner or a seasoned pro there's something available for you to work with. Use a pre-made template and some plugins or dive into the code and create something custom.
I am no programmer and I was able to set up everything from affiliate sites over a service provider one-page site, my personal blog all the way to an eCommerce store.
There's no way I could have achieved this with HTML only. Over time, you get even better at this stuff and a soon as you blink you're an expert.
For a beginner, I would recommend starting simple. Choose a template you like, get a nice header on Fiverr, do your proper on-page SEO and include some kind of email sign up form. There's no need to get fancier than necessary when you just start out.
To stand out from the crowd focus on your content and visuals. Create articles that are far more in depth than those of your competition, take advantage of tools like Canva to add stunning Images and then go and spread the word on social media.
Ashley Faulkes - Madlemmings.com – Twitter
Currently I only build sites on WordPress. Even though I used to develop huge multi-national web applications that were more complex than I care to remember, I love keeping it simple. WordPress allows almost anyone to develop a website simply and quickly and still make it look amazing.
When you first start out building websites or even just creating one for a small business or startup, there is a tendency to want to make the most amazing looking thing on earth. Resist that temptation. If you do not have the skills, you will end up wasting weeks (or months) trying to achieve that dream. Instead, choose a great looking theme that has all the features you need and has room to grow.
I have a post on helping decide on a theme that will certainly help people out. And even if you do choose a theme and don't do any customization you can still stand out by choosing a couple of great colors and fonts that give your site personality. Use these, and your logo, on all your media, images, and videos, and people will start to recognize your brand in no time.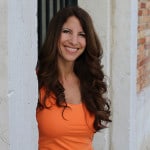 Tana Nelson – YourMarketingbff.com – Instagram
My blog/business, Your Marketing BFF, creates websites and blog sites for entrepreneurs, small businesses, and bloggers. Currently, we ONLY create sites using WordPress.org that are built on the best SEO framework called Genesis because we want businesses and bloggers to be self-sufficient and have the best platform currently available to them on the market.
If you want to stand out, you have to be unique!
Why?
Because if you look like everyone else and are doing the same thing as your competitor's, I'm afraid you're average and…
"If you're average — you're simply blending in with the wallpaper!"
Being average is boring and rarely, if ever, memorable. So in order to attract your ideal clients you must SET YOURSELF APART and promote your uniqueness!
In a nut shell: I'd suggest always know who your competitors are, what they have to offer, what makes them unique and who they are targeting…so you can be different and stand out! Have your business site built on WordPress and created with a fully-responsive site design – which means they look great on computers, iPads, phones and other mobile devices, smartly resizing to fit the clients viewing screen.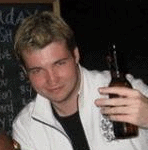 Nathan Thomas - IncomeBully.com – Twitter
I truly believe that when it comes to building websites, different platforms are great for different purposes. For the majority of client websites, I've preferred using Joomla and occasionally WordPress & Drupal. For e-commerce I prefer Magento. It all comes down to what you're comfortable with for the related project. If you're still learning the ropes, it's hard to ignore WordPress and how easy it is to use.
For the beginners out there trying to set themselves apart from everyone else, do some research. Learn your target market, learn what your competitors are doing and be 100 times better. I hate the whole cliché about focusing on content, but if what you put out to your audience is phenomenal content you're far ahead of where most beginners are.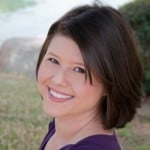 Kristi Hines – KristiHines.com – Twitter
The answer to this really depends on your goals. If you just want to create a simple personal blog, go with WordPress.com. If you plan to generate revenue from your blog (affiliate income, advertising income, etc.), go with WordPress on your own domain. Even as a beginner, there are plenty of hosting companies and services that can make the setup and maintenance painless. WordPress on your own domain has the most flexibility and scalability.

Rizvan Ullah - RankTactics.com -Twitter
I personally love to use WordPress because of its simplicity. I have several websites and can have everything setup in under 4 minutes. The days of spending thousands on web development are long gone and I attributed that to the success of WordPress and it's platform.
If your a beginner here's what I recommend:
First, design matters like navigation, content, load speed, colors. 90% of users leave right after the initial first impression so put some effort in getting your design elements in order. Remember that load time is part of Googles ranking factor and a high bounce rate sends the wrong signals too.
Next, if you truly want to stand out then target an untapped niche and if you can't find one then focus on providing the best user experience. If you can provide value to the visitors then in the long run you'll be rewarded with loyalty, social engagement, increase in traffic and ROI.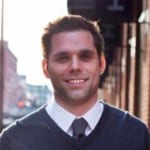 Ron Stefanski – OneHourProfessor.com – Twitter
I'm definitely a WordPress guy. I've tried multiple platforms including "website tonight" from Go Daddy and also SquareSpace. Although those are both great to start out with, I now have the experience of knowing that you have to migrate off of those platforms once you want to really customize your website. WordPress is a platform that allows for that and is extremely user friendly.
Suggestions do you have for a beginner looking to create his first online property
I'll like break this down into three suggestions that I think are essential for somebody starting their first online property.
How to stand out.
People love hearing from other people.
Forget about the concept of acting like you're a huge business to impress people, that business model has deteriorated with the rise of social media. Being transparent about what it is that you do and who you are will encourage trust in the people that come to your online property. Be yourself, be transparent, and be honest.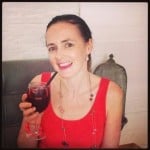 Sharon Gourlay – DigitalNomadWannaBe.com – Twitter
For building websites, especially content focused websites, my favourite platform is WordPress. I use it because of its easy installation, and the wide amount of ways it can be extended through the huge library of plugins. It is easy to get a plugin for any required functionality. This saves me so much time.
if there is one piece of advice I could give to a beginner building a site would be to get a good design. Make your site visually appealing. It can be tempting to just stick with a free theme, but paid ones are generally very cheap, much more visually appealing and far easier to customise. This is not an area to skimp on. It's also essential to choose a "responsive" theme – this means your site will render better on different devices and screen sizes. This is absolutely essential as more and more people are using smart phones and tablets to use the internet.
Pavlos Giorkas - ClixsenseSuccess.com – Twitter
My favorite site building platform is and always be, WordPress.
There are many reasons why I choose WordPress over the other site building platforms, but here. I am going to highlight only 3 most important:
Suggestions for beginners
Most beginners are doing a huge mistake. They fail to understand that there are various "paths" that lead to online success. Of course this is not solely their mistake but also their mentors who fail to communicate this with their students. This leads most of the beginners to choose the wrong path most of the time.
An online property is not only a blog. An online property can be a niche site, a list of emails, an infoproduct or a software.
FOCUS.
The most powerful and important word in the world.
Focus your efforts and your brain power to a single project. Don't try to do many things at once. It will only slow you down and make you overwhelmed and frustrated. Overwhelemd and frustrated people 98% of the time quit their efforts.
I know that there are many distractions out there, but you should not let them take you away from the path you chose to follow. Stay focus
Christoph Engelhardt - It-Engelhardt.de – Twitter
My platform of choice to build a website is definitely a combination of Ruby on Rails (programming language), Heroku (hosting) and Twitter bootstrap (theme for designing the application).
This is what I used to build LinksSpy and it has worked perfectly so far.
I love developing writing my own code and having the flexibility of a full blown programming language.
Without that flexibility I could have never build a marketing tool such as LinksSpy.
That being said, for beginners I do recommend just going with WordPress: Buy a hosting package somewhere, install WordPress and start putting out content.
Get your feet wet with marketing, fail a few times, and learn in the process.
You can learn so many invaluable things with just a WordPress website (e.g. customer development, reaching a target market, how to build an audience, monetization etc) that there is no reason for a beginner to build a full-fledged SaaS application like LinksSpy right from the start. The learning curve is just too steep.
Start with as little investment (cash & work) as possible, learn things, and once you stop learning new things, go try something new.
Howie Fox – HurryTheFoodUp.com – Twitter
We never tried a different platform than WordPress for building our website. But we are very happy with it. It is very beginner friendly, but still fully customizable. Also the almost endless amount of plugins help non-technical bloggers to build a personalized blog at a low cost.
The following suggestions are based on mistakes we made, so you can avoid them.
Instead you can first focus on creating content. Then, a couple of months in, the personal website layout will also be easier to develop, because you get a clearer idea of where you are heading with your website.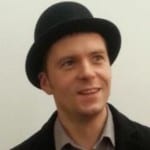 Marcus Miller – Bowlerhat.co.uk – Twitter
We have a few questions here so I figure I need to break this out and explain why what I see as my favourite platform is not what I would always necessarily recommend for a beginner.
What is my favourite site building platform
I am not going to ruffle many feathers here by pitching in WordPress as my personal favourite site building platform. There are many reasons for this choice but the big ones would be ease of use, security (when set up properly), some great theme frameworks and likewise many great themes. Lots of extendibility through plugins does not hurt either with mature SEO plugins like Yoast's WordPress SEO being a core part of every WordPress site we build.
Security is another area where WordPress is criticised and there have been some high profile problems such as the TimThumb and Uploadify problems. However, simply keeping your site, theme and plugins up to date and taking care of security can deal with these issues and make your site 99% more secure than all the others out there. We have a simple process we follow that we call wArmour – WordPress Armour that makes WordPress damn near bulletproof to these generic exploits so this is yet another weak criticism.
Having worked in the web industry for 15+ years now and had clients on all manner of systems from bespoke through Joomla, Drupal, Magento and hundreds of the less well known CMS systems out there one point makes WordPress the best – people like to use it. As people like using WordPress, and understand WordPress it generates less support and tends to get used more. Where the CMS is clunky it creates a barrier and sites don't get updated.
What CMS should people use to create their first online property and stand out?
This is somewhat harder to answer and we first have to ask who are they and what are they trying to achieve? I am not keen on WordPress as an e-commerce platform and for beginners setting up shops they would often be better suited to using Shopify, Big Commerce or another hosted e-commerce platform. These platforms take care of everything so there is no technical exposure and the feature list is impressive with integrations into all the big marketing platforms (search ads, social etc).
If you are a blogger or small business then self hosted WordPress is always worth a look. There are many great themes you can use as a starting point to get a professional looking site but I would always suggest working with a professional website developer and SEO to ensure the themes & plugins you use are up to the task and that the site architecture is designed to support your goals. Additionally, ensure you commit to regular updates and work tighten up your security (remove themes and plugins you don't use, follow basic security principles, keep everything up to date at the very least).
You can also consider a hosted solution like WordPress.com or SquareSpace. These solutions take away security concerns and technical exposure yet you are a little more restricted in what you can achieve. There are yet more solutions like Wix and Weebly yet I struggle to recommend these if SEO and online marketing is an important aspect of what you are trying to achieve.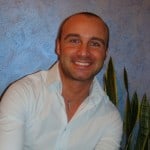 Erik Emanuelli – NoPassiveIncome.com – Twitter
For beginners, I suggest to start with a free website builder, like IM Creator for example. I like it, because it has a simple to use drag and drop platform and many templates to choose from. It's an affordable solution for people who don't have many technical skills. In fact, you can create a website in a matter of minutes without investing much time or money.
For experts, I think a self hosted WordPress blog is the best way to go. More control and huge possibilities to expand. Although I believe for a newbie there is a mountain of technical aspects to understand, which may take away months and months of study and practice (as in fact, I did as a beginner five years ago).
In both cases, the best suggestion I can give to new bloggers or internet marketers is to build connections and friendships with people within the same niche. I found out that the amount of benefits you receive in terms of knowledge and human relationship is endless. Some practical tips? Visit other people blogs, comment and share their best articles, ask if you can do anything for them. Also, build a community around your blog. Write content that gives added value to your readers. You don't have to worry about any Google algorithm update if you have a solid base of fans following you.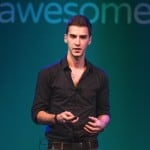 Marcus Taylor – VentureHarbour.com – Twitter
My favourite platform for building sites is without a doubt WordPress.
For beginners, it can be a bit fiddly to setup, so I'd recommend using a web hosting company that offer a one-click WordPress installation (most reputable hosting companies offer this). Alternatively, there are plenty of good tutorials and YouTube walkthroughs that are worth looking into.
The other site building platform that is worth looking at if you're building an ecommerce site is Shopify, which is extremely easy to get up and running.
In terms of standing out, building a website is a marathon – not a sprint. Create daily habits that, over the long term, will allow you to beat the competition – such as writing 1,000+ words on your topic per day.
Another mistake many beginners make is casting their net too wide – start with a small net – a niche within a niche – and then as you gain more clout you can cast a wider net.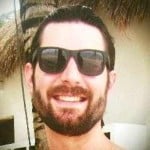 Matt Wolfe – MattWolfe.net – Twitter
My favorite website building platform is WordPress. There's no other platform that even comes close to the ease of setup and use plus all the customization and functionality potential. With WordPress, you can have a website online within minutes and have something that's fully functional and beautiful looking. With themes and plugins you can get virtually any look you want from the site without messing with code and you can add pretty much any functionality to your site that you can dream up.
If you really want to stand out, go to a site like 99 designs and pay to have a custom logo made up. Give them the link to your website so that they can mock-up what logos would look like directly on your site. It will not be the cheapest logo you can buy, but you will get exactly what you're looking for and you're site will look professional and credible right out of the gate.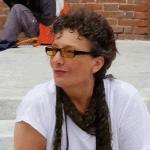 Gabriella Sannino – Level343.com – Twitter
Having used WP for over 10 years I can't help but choose WordPress as my number one choice for a new site-building platform. There are many reasons to use WP and for the sake of writing a comprehensive, short recommendation we'll stick to WordPress and the top 3 reasons why you should consider it as a new business.
Number one, is there are many themes available to users, actually thousands of free themes to choose from. The easy to use interface is a 5-minute set up that anyone with some basic knowledge of using a content management system (CMS) can easily navigate the back end without too much ado.
The second are the thousands of plugins and widgets available. Just make sure you don't go crazy with plug-ins. What I've noticed when working with clients sites that include plugins is, they have more than 10-15 plugins. When you start going over a certain amount of plugins things start to break or slow your site speed. Use plugins that can help you share, optimize and scale the content on your site.
The third reason, the support available for WP will never leave you alone or stranded. All these themes and plugins have a support page. If updates are needed or you are stuck trying to figure out why one of your plugins isn't working, there's someone out there that can help you. As a new user that's really important.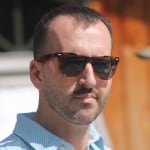 Patrick Coombe – PatrickCoombe.com – Twitter
I am a big WordPress user. If you ask the security / web developer community, you'll get a lot of flack from them saying it is bloated, insecure and lacks features.
If you ask most SEO's, marketers or similar you'll find that many of them live and die by WordPress. And why exactly? It is easy to deploy, especially if you have a WordPress base framework that you have at your disposal.
For a beginner, WordPress is an excellent framework because it has so much support. Search online or ask a question on Twitter and you'll immediately find dozens of answers to even the most obscure questions.
There are also 100's of hosting companies out there that specialize in WordPress that make it super easy to get a WordPress setup and running. If you have your wits about you, you can get a functioning WP site setup in a matter of about 20 minutes including a basic design, content and a manageable layout.
The best part about this for beginners is the fact that you can easily manage content from the backend, there is no need for fumbling with HTML tags or CSS selectors. The visual editor does all of this for you, and if you do want to do custom code that is available as well.
Warren Whitlock – WarrenWhitlock.com – Twitter
I use WordPress by default. Millions use it and you can find many groups online and in your community that help each other.
Look at Meetup.com and search for "bloggers" or "wordpress" or better yet, any topic that you find interesting, as there are blogs on everything.
I speak to the majority of people who have a goal beyond website building, so my advice is to spend more time with people than tools and make sure you give before asking for anything.
For instance, join a group and look for ways to help members of the group. You know more than you think. You have much to give. Do this, and soon others will want to join you on make your dream a reality.
Most of my clients and audience want get attention for a business, cause or idea. We have seen the most success when teach them to give more.
Get your website up today. A blog, podcast, social media page can be made in minutes. Then spend your time serving the people you want to attract.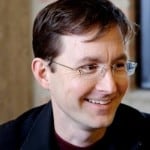 Andy Crestodina – Orbitmedia.com – Twitter
The are a few different decision criteria for choosing a content management system. I'll compare WordPress to Drupal with a few thoughts about proprietary.
Here are five quick tips that should be high on the list of any beginning marketer, especially for lead generation websites.
If you do those things well, you'll grow the two numbers that matter: traffic and conversion rates. That's what matters.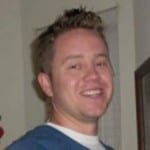 Nathan Rossow – YakSeo.com – Twitter
My favorite site building platform would have to be WordPress by far. I've built over 40 sites using WordPress, and don't see myself stopping anytime soon. WordPress makes it super easy for anyone to build and have a website up in no time.
Use WordPress, hands down my favorite CMS. This is the foundation for someone starting out creating an online property.
Have an Epic "About" page
A number of people online will attest to this being one of the top pages on their blog or website. People want to know who they are hearing from or the company that they might be considering working with. The About page is a great place to give a brief rundown of who you are, and where you came from.
Contact page
A must have! Being online isn't about being all by yourself; it's about getting involved and meeting new people. A contact page is a great place to have a contact form along with any social media profiles you might have. Personally I prefer Twitter as my go to fix for social media. But it all depends on the niche that you are in. I recommend going where your readers are no matter the platform, Instagram, Twitter, or Facebook.
Optional
Premium WordPress theme; this is something I don't think is overly crucial since some people can get caught up with the looks of a site.
Choosing a good theme is important but there are free ones that are equally as great as premium. All too often we have Paralysis by Analysis delaying the launch of your online property, worrying that your site isn't quite perfect and holding out until it is.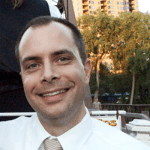 Chris Punke – AppDeveloperStartup.com – Twitter
My favorite site building platform is, hands down, WordPress. Why? You can get a website up and running, SUPERFAST. You have access to tons of themes and templates, plus awesome plugins to do custom stuff right out of the box.
Google loves it for SEO. It's dead easy to add content. And many web hosts offer automatic upgrading to keep you safe and secure with the latest version.
I wouldn't even consider another platform, period.