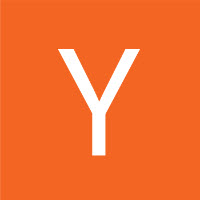 Y Combinator is in the process of raising up to $1 billion for its newest VC fund, as first reported by Axios. The massive vehicle illustrates YC's expanded investment thesis: The firm was founded as a startup accelerator and has since become the quintessential Silicon Valley seed-stage incubator (notable graduates include Dropbox and Airbnb), but over the last several years it's also become a big-time venture investor in later stage companies.

With the new investment vehicle, it appears YC has strayed from its original stance on growth-stage investing. In 2015, when the accelerator announced its first growth-stage vehicle—called the Y Combinator Continuity Fund—it planned to limit its investments in late-stage startups to YC alumni. At that time, the firm said it would continue to financially support every startup that had graduated from its accelerator program, committing to participate pro rata in every follow-on round for YC graduates with a post-money valuation of $250 million on less.

Now, YC has indicated it will also back companies that didn't participate in its incubation program, again per Axios. Another major change: The firm reportedly plans to merge its early-stage and late-stage investing programs, which means that moving forward, both types of investments will come from the new $1 billion vehicle.

Here's a chart illustrating YC's growth as a VC investor over the years:



YC joins a few other big-name venture investors that have raised $1 billion-plus funds. NEA has closed several vehicles that have surpassed the $1 billion mark, including a record-breaking $3.3 billion fund that closed in June. Other investors that have raised 10-figure funds include Andreessen Horowitz, Accel, Sequoia and Menlo Ventures, per the PitchBook Platform.


Check out more of our VC fundraising coverage.

This article originally appeared at: https://pitchbook.com/news/articles/the-new-y-combinator-1b-fund-represents-fresh-investment-thesis.