php $In 2017, social networks are at an all time high. As reported by WordStream,
You can now reach 22% of the world's total population via Facebook
LinkedIn now has over 450 million profiles listed
93% Pinterest users are either planning or making a purchase
YouTube is killing at content amplification with only 10,000 videos generating over 1 billion views
There is no better time to be popular on social media, but being popular entails having an engaged social media audience. To explore the best ways to build a solid social media following, I asked top social media marketing experts the following questions.
Q1. What are your top 3 tactics to build an engaged social media following in 2017, and why?
Q2. What is the best way for businesses to implement them?
Read what they had to say below, but first, let me introduce you to our panel of experts.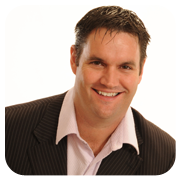 Andrew McCauley
Andrew is co-founder of Autopilot Your Business and a top 2% social media influencer according to Klear.com. He's an expert online marketing and social media consultant who is co-creator of a weekly Podcast that is downloaded in over 75 countries, producer of a magazine that is on the Apple Newsstand and co-host of an Online TV show called MakeItSimple.
John Sparks
John Sparks is the author of "365 Ideas To Go From Good To Great At NETWORKING" and "365 Ideas To Go From Good To Great On TWITTER!" Sparks has been recognized as one of DrumUp's "Top social media marketing experts & influencers to follow", a top 100 social media power influencer, and is also featured on the list of powerful podcasters and big time bloggers.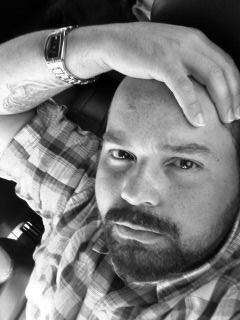 John Paul Aguiar
John Paul Aguiar is an expert blogger, social media marketing consultant, Twitter marketing specialist and blogging entrepreneur motivator who has been listed as a top 50 social media influencer by Forbes. His shares simple but effective ideas on building a blog, internet marketing, motivational skills, branding, efficiency skills, blog marketing, making money online.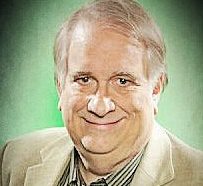 Warren Whitlock
Warren Whitlock is director at SocialMediaTeamManagement.com and author of "Billions Rising: Empowering Self-Reliance". He's an influence architect who's been featured on the top 10 social media Influencers list. He's got over 35 years experience in digital business, profitable social media, personalized marketing and is an expert on digital media tools.
The Questions
Q1. What are your top 3 tactics to build an engaged social media following in 2017, and why?
Q2. What is the best way for businesses to implement them?
Andrew:
" My top 3 tactics are –
Use Twitter to build a highly targeted audience LIST. Once you have created this list, make sure you engage with it every day…consistently. There will be users on their who may not respond, but there will be others who will begin to look forward to what you have to say on their tweets and then begin to share your information with their followers. A lot of tweeters do not get much reaction from their tweets, so by standing out, you will surely get noticed.
Use 30 relevant hashtags on your Instagram posts. When creating cool imagery for Instagram, make sure that you add up to 30 relevant hashtags in the first comment section and NOT in the description. These hashtags should be curated by you and not be too generic or all way to specific, such as your brand name ….make sure they are hashtags that people who would buy your stuff be searching for.
Use LIVE Video. Live Video is taking off, and most people are still afraid to get in front of a camera, so now is your opportunity to be a standout. The entry point for video is very very low and we all have the ability to get started straight away with the smart phone we all have in our pocket. Make the videos fun and engaging and you will find new viewers in no time at all.
Best ways for Businesses to implement these 3 tactics –
All 3 of these tactics take very little setup time but they do need a little concentrated effort in the beginning.
Spend a few hours making sure you have the right people in your twitter list and if it gets more than 20 people in the list, then create a 2nd list…i find that 20 is about the limit I can manage easily, otherwise you lose the connection with more than that. If you are smart, you may even find a competitor who has curated that list for you and you can simply subscribe and skip the research part of this task.
The hashtags will also take a bit of research, but once you have them, don't be afraid to use them regularly and consistently. I create a stand 25 hashtags on a text document that I can copy and paste and leaves me room for an extra 5 specific ones to that post.
When planning live video, make sure you have a concise message that will provide your potential listener with some great advice or action plan. Do not simply jump on and waffle on about nothing in particular remember, viewers time is important and you want to make sure they come back. Start with facebook live and if you need a new/different audience, head over to Periscope or Youtube live and see what results you are getting.
As with all of these tactics, make sure you are measuring your effectiveness…are you getting results and if not, swap out the hashtags or change the people in your lists…you will find these strategies work very well…provided you have the right research on your ideal client completed first."
John:
"My top 3 tactics to build an engaged social media following in 2017 include –
Err on the side of neutrality. Keep your personal opinions (political and otherwise) out of your posts. Show more interest in finding out what others think about a topic or person than sharing what you think. Expressing yourself in a way that demonstrates you have an open mind to what others have to say creates more opportunities for dialogue and discussion.
Focus on creating and sharing posts that are timely but also helpful to your audience (consumer, health, and other how to stories). People help people who help other people.
Just when you think you've asked too many icebreaker questions, ask more. Icebreakers put your followers at ease, get others to open up about themselves, and build more trust between you and your audience.
Best ways for Businesses to implement these 3 tactics –
Have at least one other person review your social media posts before you post them. Form a review panel or committee to review your posts. Avoid using words like "I" in your posts. Use websites like Social Media AllTop and Klout (or DrumUp – Disclosure: Added by the editor) to locate objective articles that your audience will enjoy reading and also sharing.
Use websites like IceBreakerIdeas, and JimHough.com to help you generate ideas for icebreaker questions.
John Paul:
"To build an engaged following you need to do 4 things Getting TOGETHER and done each day.
Share quality, targeted content from you or others, that you followers will find helpful.
Share that content consistently, be active DAILY.
Be available as you tweeted go out, reply to comments, answer questions etc…
Be active about your following, learn to follow people and gain targeted new followers each day, week and month.
You do all this so you become a resource people visit each day because they know you share helpful content that they can learn from and also share with their audience.
The more people you have seeing you as a resources, the more people that will follow you.
Best ways for Businesses to implement these 3 tactics –
A business just needs to take action, have a plan on who and why they are using social media. Whether they have one main person or multiple people active on social media for their business they all must follow a plan.
They can easily follow the 4 steps I shared about, they can even break it up between people. One team member handles mornings, one handles afternoons and one handles evening. That way they have a presence on social media throughout the whole day.
Added to the 4 steps above, they can handle any customer problems or issues. Use social media for real time QUICK customer support. This help the actually customer, but your other followers will SEE this support in real time, making you and your business look very good."
Warren:
"My engagement process starts and end with loving my audience.
Listen to what your audience says
Talk to individuals whenever possible
Get them what they want
When you do this, thousands will see that you care (love) and will flock to you. We all want to connect, a real connection with a human being.
Listen and Love. It's as simple as that.
Best ways for Businesses to implement these 3 tactics –
If you aren't taking advantage of the wonderful technologies available today to connect with more individuals on a personal level, you are missing the social in social media.
It takes time to read and respond to a person but just a tiny fraction of the time you took to make a phone call or write and email before we had social media. Stop making the kind of marketing you hate. Stop pushing out a message. LISTEN to people and they will love you.
But can you make money? YES. My largest consulting client came from listening to one person in a group that I though was least likely to ever be a customer. He never was.
I listen to him, made a real connection, and months later, out of the blue, he referred a very large company. There was no tracking, no sales calls, and the new client hadn't heard of me before.
It's good to track. It's great to go after the best prospects and reach for goals. However, we must listen for the serendipitous opportunities all around us. Social media is great for listening."